 Gasparilla Invasion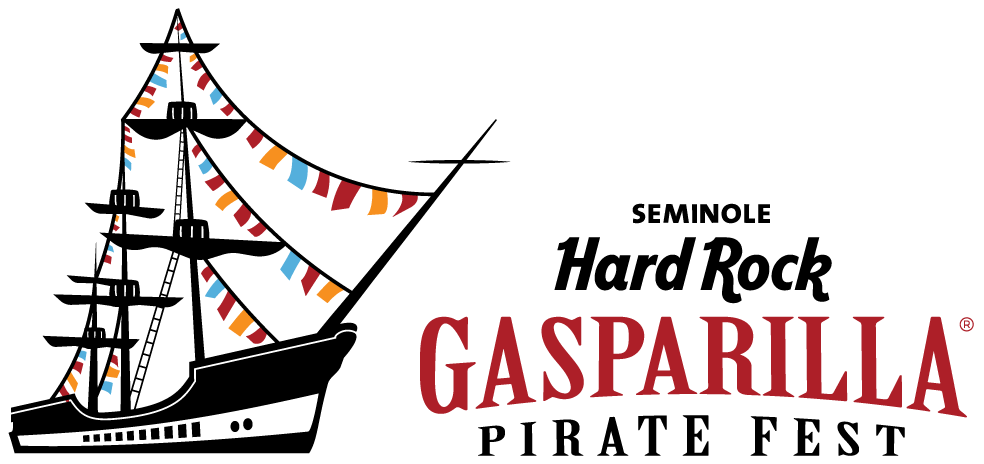 Gasparilla Invasion
Saturday, January 27, 2024
11:30 a.m. – 1:00 p.m.
Ahoy there, mateys! Join the swashbuckling fun as our favorite pirates invade Tampa to claim the Key to the City from the Mayor in an annual reenactment of Tampa's historic pirate invasion. The Jose Gasparilla II and hundreds of vessels comprising the Gasparilla Floatilla sail across the Bay before docking at the Tampa Convention Center at 1 p.m. There, our buccaneers disembark, and the Mayor finally surrenders the Key to Ye Mystic Krewe of Gasparilla's heroic Captain.

For the best viewing experience, arrive early and secure your spot, or reserve your spot at our annual Gasparilla Invasion Brunch, where you can dine and drink with your mates.
Invasion Schedule
GASPARILLA INVASION BRUNCH
Time: 9:30 a.m. – 1:00 p.m.
Location: Tampa Convention Center, 333 S. Franklin Street, Tampa
Parking: Parking is available at the Tampa Convention Center and throughout downtown, but plan to arrive early as parking fills up quickly for the event.
Reserved Tickets: Enjoy a one-of-a-kind dining experience with delicious brunch, a wide selection of beverages, and uninterrupted views of the Gasparilla Invasion. Adults and children over two must have a ticket to attend. View the menu and purchase tickets at Gasparilla Treasures™.
GASPARILLA INVASION
Time: 11:30 a.m. – 1:00 p.m.
Route: The Jose Gasparilla II sets sail at the south end of Hillsborough Bay at 11:30 A.M., sails north to Seddon Channel (between Davis Island and Harbour Island), continues north, and docks at the Tampa Convention Center at 1:00 p.m.
Viewing: You can witness the Gasparilla Invasion from a number of spots in downtown Tampa, including waterfront hotels, Davis Island, and Harbour Island.
Tickets & Treasures
Hook Official Gear and Reserve Event Tickets