Children's Event Schedule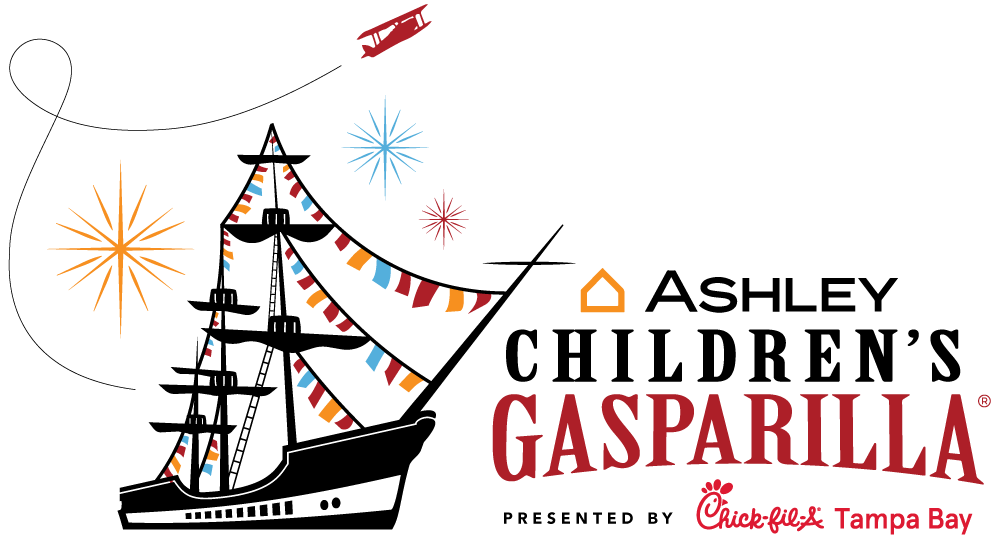 Saturday, January 20, 2024
12:00 P.M. – 7:30 P.M.
FREE TO ATTEND!
To purchase reserved seating or shop souvenirs, visit Gasparilla Treasures.
*Details and times are subject to change for the 2024 event.*
BICYCLE + PEDESTRIAN SAFETY RODEO
12:00 P.M. – 2:00 P.M.
Located on Bayshore Boulevard, between Rome Avenue and Dakota Avenue, the Bicycle Rodeo is free to participate and does not require registration. We fit our little mates with a free, brand-new bicycle helmet they can keep (while supplies last) before they hop on one of the Rodeo's bicycles and traverse a mini-traffic course that teaches bicycle and pedestrian safety.
GASPARILLA AIR INVASION
12:00 P.M. – 4:00 P.M.
Turn your eyes to the skies as the Gasparilla Air Invasion features its largest airshow yet! Civilian aerobatic teams, vintage military aircraft, and the Chuters Parachute Demonstration Team will impress aviation enthusiasts and novices. Check out the Gasparilla Air Invasion page for more details!
GASPARILLA PRESCHOOLER'S STROLL
2:00 P.M. – 3:00 P.M.
The Gasparilla Preschooler's Stroll features Tampa Bay's youngest pirates. Children five and under donning their best pirate attire strut their stuff along beautiful Bayshore Boulevard in specially decorated wagons, bicycles and strollers. You must pre-register to join the fastest-growing Children's Gasparilla tradition.
CHILDREN'S GASPARILLA PARADE
4:00 P.M. – 6:30 P.M.
Widely considered the largest children's event in the country, the Children's Gasparilla Parade begins at Bay to Bay and Bayshore Boulevard. Pirates, floats, marching bands and more proceed north along Bayshore Boulevard before ending at Edison Avenue. This event is free to attend, but reserved seating is available.
NIGHTTIME GASPARILLA AIR INVASION
6:30 P.M. – 7:00 P.M.
Continue the airshow fun during twilight hours with the Gasparilla Nighttime Air Invasion. Performances take flight at dusk, including a precision parachute jump from The Chuters Parachute Demonstration Team and Ghostwriter Airshows' signature fireworks flight.
"PIRATECHNIC FINALE"
7:00 P.M. – 7:30 P.M.
When you combine pirates and pyrotechnics, you get an unforgettable "Piratechnic" fireworks finale. Watch as our Krewe recreates the imaginary battle between the pirates of YMKG and the City of Tampa and sets the scene for the energetic Gasparilla Pirate Fest scheduled for the following Saturday.
Tickets & Treasures
Hook Official Gear and Reserve Event Tickets