Children's Map & Parking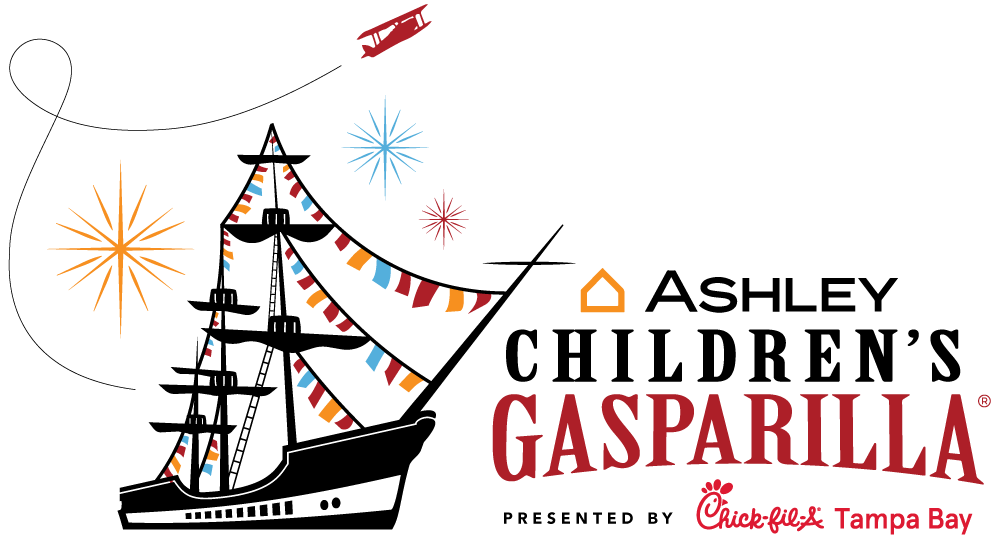 Saturday, January 20, 2024
Map
Map from 2023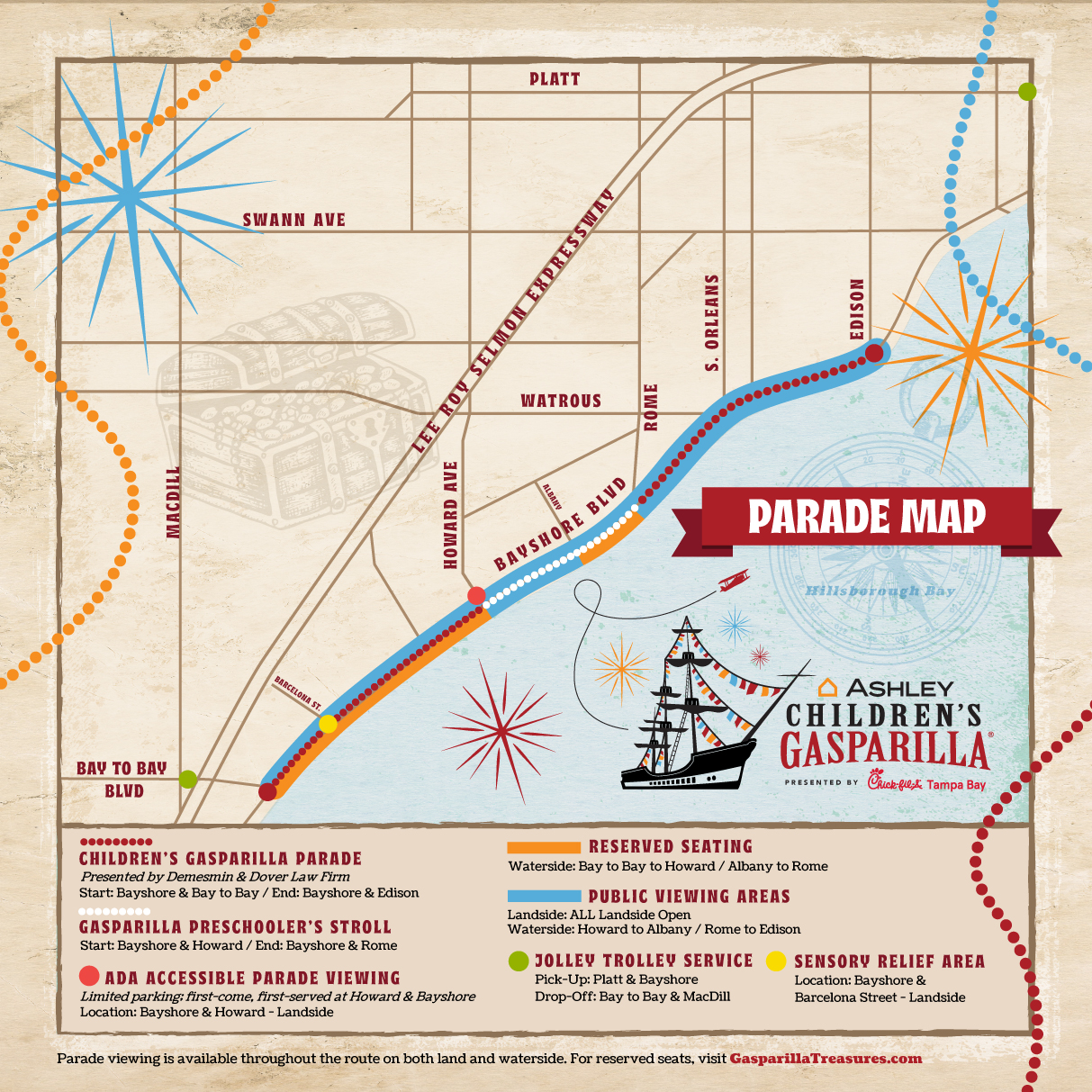 Parking
Parking is available in various garages and lots throughout downtown Tampa. These city-run garages have a special event parking rate paid upon entry. Many local organizations and companies also offer parking on their properties. Please check with local businesses to purchase a parking pass for their private lots in advance.
Please Note: Parking in the neighborhoods bordering the parade route is not permitted, and the Tampa Police Department will strictly enforce the event parking policies. When parking in these areas, you do so at your own risk. Communities strictly enforce towing along the parade route, and the event is not responsible for vehicles towed.
Trolley
Complimentary trolley service is available on the day of Children's Gasparilla, picking up at Platt and Bayshore Boulevard (near Publix) and dropping off at Bay to Bay and Bayshore Boulevards. The trolley will loop continuously throughout the day before and after the parade, from 11:30 A.M. to 8:00 P.M.
Tickets & Treasures
Hook Official Gear and Reserve Event Tickets